Big Farm
The online game Bigfarm offers you the option of playing as a farmer🌳. Manage your own Big Farm with animals and experience the life of a rancher for yourself.
Online Good game BigFarm
Big Farma is a multiplayer relaxation game that is already played by thousands of players around the world. Build the most beautiful farm, grow the biggest crops and raise lots of animals. All you need to play BigFarm is an internet browser. BigFarm is free to play.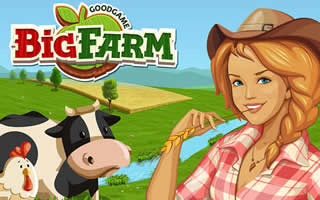 Don't wait and start playing Big Farm. Expand your farm, complete farming tasks and be better than your friends in the game.
GGBF FULLSCREEN
Big Farm is an online game in English created by the Goodgame Studio, which you can play in fullscreen.